Hypnosis therapy practice in Zurich
Hypnosis can help with many things. It starts where the problem originated: inside you.
Hypnosis therapy is effective and can quickly initiate the desired change. Where you have not been able to implement the desired change, cure or implement you can now use hypnosis.
Now call into your life the desired changes that you currently need.
Hypnosis offers the following advantages
It can start where the source of the problem is: inside you
No side effects
Costs – price of a hypnosis session
A hypnotherapy/coaching session lasts approximately 55-60 minutes.
Single session
170.- CHF per single session /1 h
Please pay the fee directly at the end of the session. In cash or by TWINT.
Of course you will receive a receipt if desired.
I accept cancellations up to 24h before the appointment, after that the fee is due in full.
Possible concerns:
Getting rid of blockages and fears
Releasing patterns from the past
Find ways out
Realize desired changes
Saying goodbye to unloved, old habits for good
Initiate or promote recovery or healing
Get rid of unconsciously running dependencies
Problems have their origin mostly in our inside, exactly there
Get rid of phobias
Simply feel better again
Interrupt the inner spiral of depressive thoughts
Eliminate, respectively change
Further also
Developing talents and your abilities
New patterns of thinking and behavior
Optimize your sports performance
Discover new ways to relax
Improve your school performance
Enhance your inspiration and resourcefulness
Book an appointment
Hypnotherapy can help with your problems. Relatively easy and simple, yet very focused and effective. Get rid of old beliefs about what hypnosis is.
Hypnosis is a more and more recognized successful form of therapy. And not a show object where you are manipulated. On the contrary, you take control again. That means you decide for yourself what change you want to have now.
Together we find solutions and you implement your wishes for change.
You describe your concern or your problem. Also your wishes and how you would like to have it in the future.
Together we discuss the procedure
My practice offers you a calm and supportive atmosphere. As already mentioned: You describe your concern to me.
Hypnosis and hypnotherapy as I use it has nothing to do with external control or loss of consciousness, as it is shown in stage hypnosis shows and Hollywood comedies. On the contrary, new solutions, strategies and insights are available to you. Because your subconscious knows solutions and ways out. Let us therefore contact and ask it directly.
Valuable and lasting successes can therefore be achieved after just one hypnosis session.
If necessary, I explain what hypnosis is and what hypnosis is not. Depending on the situation, we do first small mental exercises to evoke and get to know hypnotic phenomena. We then also use these directly regarding your concern.
We discuss together what is most appropriate regarding your issue. And in a light trance you take your first steps on the path of new success. I accompany and support you to enter a hypnotic state. You decide for yourself how far or how deep you want to go in hypnosis. Speaking or an independent "reawakening from hypnosis" is possible for you at any time.
You take your time and start with small steps. And above all you invite the unconscious part in you to join in. You take the necessary time to find and initiate possible solutions.
If necessary, I will be happy to explain to you beforehand that hypnosis is nothing more than closing your eyes and relaxing and confronting your inner world with regard to a certain previously discussed topic. Completely protected and focused on the solution to stimulate inner changes. There is no need to relive old pains or unpleasant past events and situations.
Ultimately, you want to integrate something new or a change into your everyday life, so that your life will soon have the quality you desire again. It is an inner process, which is stimulated and implemented.
Just as the word trance comes from French and means "transition", in trance or hypnosis we initiate a process of transition from the old to the new. This transition or even process can then take place intuitively at its own pace and manifest itself in your life.
The total cost of hypnosis therapy
I am regularly and repeatedly asked: How many sessions does it take to solve this concern or that problem. Hypnosis is not like mathematics one to one calculable.
Because the inner perception and inner processes of each person are different and very versatile, it is not possible to determine exactly which problem needs how many sessions. Also the past and the burden of the past are individually different.
Therefore, I cannot write that anxiety and panic attacks need X sessions and smoking cessation needs Y sessions. And most importantly, many clients experience very big changes and successes after just one or a few sessions.
However, there are trends: for phobias it usually takes only one or two sessions. Also with smokers. For more complex issues like depression, I recommend multiple sessions. On the subject of fear and anxiety, the number of sessions varies greatly. For some, one session was enough, while others needed several. The same is true for sleep problems. Basically, however, I can not give you any concrete promises per problem you need so and so many sessions. However, I will be happy to answer any questions you may have. For example, to give you an estimate of how many sessions others have needed to implement the desired change.
It is often the case that a single or a few sessions can already initiate valuable changes and consequently bring about fascinating results.
Single session hypnosis Zurich
A hypnotherapy/coaching session lasts approx. 60 minutes and costs 180.- CHF per single session /1 h
Please pay the fee directly at the end of the session. In cash or by TWINT.
Of course you will receive a receipt if desired.
I accept cancellations up to 24h before the agreed appointment. After that, the fee is due in full.
Teams and groups:
Hypnosis prices by arrangement
The prices for the hypnosis seminars and hypnosis info evenings are listed at the end of each seminar, workshop or course.
Hypnosis and hypnotherapy are gaining more and more importance
Increasingly, reports, books and scientific studies appear about numerous successes of hypnosis. Even doctors and hospitals are using hypnosis more and more successfully. Even at sporting events and business conventions, hypnosis is on everyone's lips.
Hypnosis therapy is therefore nothing new. However, it seems that now the time has come that more and more people want to use hypnosis successfully. Get to know hypnosis for yourself and especially its benefits!
It is astonishing how great the demand is for hypnotherapy, both for adults and for children and adolescents, and how quickly and effectively it can work in the long term. Hypnotherapy is an excellent tool that can bring about the change you have been wanting for a long time. Worldwide recognized studies increasingly prove this.
In the case of rather difficult health concerns and issues, I will of course only use hypnosis in a supportive way and in consultation with your treating physician or therapist.
If you like hypnosis and want to get to know it, I recommend you to visit one of my seminars or info evenings. Because here you can get a first impression relatively cheap, whether hypnosis is something for you or not. Or to find out how you can integrate and use hypnosis or self-hypnosis in your everyday life. In all my seminars, I offer hypnotic tools that are easy to learn and, above all, can be immediately implemented and used by yourself. That is, tools (tools) that anyone can learn and implement immediately with ease. At the same time it is so that you can finally start directly with your problems, topics or concerns to initiate solutions and changes. This during the seminar and also immediately after the seminar visit. Previous knowledge of hypnosis is not necessary in most seminars.
Book your hypnosis therapy appointment directly online now.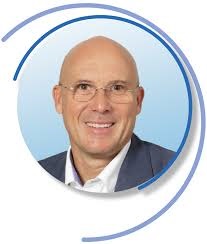 If you have any further questions, please do not hesitate to contact me.
Schmidt Hypnosis Zurich: Michael Schmidt, 078 745 90 60 or michael@schmidthypnose.ch
Success begins in the mind. Everyone knows that our inner mental world plays a decisive role. Therefore, use hypnosis, because it deals with the inner mental world of our subconscious. And it can therefore start where the problem originated: in our inner world.
Experience shows that it is easier to initiate changes and optimizations with hypnosis than many think. Because nowadays there are good, professional hypnosis and also self-hypnosis techniques, which can therefore be quickly learned and applied by each of us.
It is now up to you to decide to book an appointment to finally bring the desired changes into your life.
More frequently asked questions about hypnosis can be found here: FAQ Hypnosis